How to turn your static website into a dynamic content machine
May 17, 2017
/
/

By Jefferson Hawkins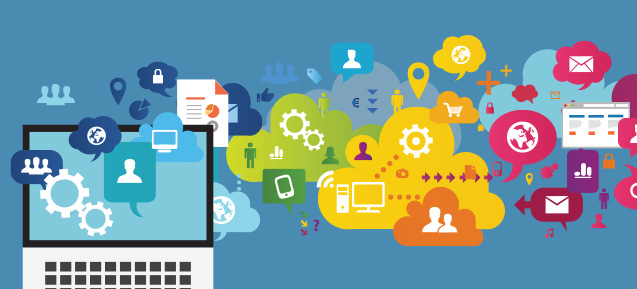 Fresh, interesting content is vital to any website.  It's what keeps people on your site and keeps them coming back for more.  And it's a key factor in improving your search engine rankings.  Google and other search engines look for sites that regularly add content and keep their content fresh.
This is why it's important to have a dynamic website, rather than a static website.
What's the difference?
Static websites
During the early years of the world wide web, all websites were static.  Every page was a separate coded HTML file.  It was like a printed page – everyone who looked at it would see the exact same thing.  It never varied.
If you wanted to change or update a page, you had to go back to the web programmer, and have them go in and change the original source code for that page.  This could be time-consuming and expensive, so changes were rare. Some companies didn't significantly change their website for years.
If you wanted to change content that was common to many pages, such as a header, navigation menu, or footer, you had to make the change on each page.  Again, complex and time consuming.
For a startup business, or for the first website of an established business, it was a good solution. Static websites were easy and simple to program, and could be put online quickly.
The downside was, the website would easily go out of date. Things like event dates, personnel, news, or even product listings could be neglected and become outdated, particularly as office staff did not have the know-how to access the source code or change it.
And these days, with mobile web traffic outpacing desktop/laptop traffic, a static site doesn't adjust to a mobile screen.
Dynamic websites
A dynamic website uses computer languages such as PHP or Javascript to assemble web pages "on the fly" whenever they are requested by a user.
For instance, a website home page might display the most recent blog articles. If a new blog article is written, it is automatically featured on the home page.  Or a sidebar might feature upcoming events. When the events listing is updated, it automatically updates the sidebar. Live social feeds can be featured on a website page.
Product pages can be programmed to display products in different orders, such as by price or product category.
Most importantly, if the website visitor is using a mobile device, the website will automatically adjust the design so it fits on a mobile screen.
Common page content, such as navigation, headers and footers, only have to be adjusted once – then they are automatically updated on every page.
Content Management System
A dynamic website uses a Content Management System (CMS)  to enter, sort, and display information on a website.  A CMS includes a front-end user interface that allows a user, even with limited technical knowledge, to add, modify, and remove content from a website without the need of a web programmer. Common Content Management Systems include WordPress, Joomla, and Drupal.
What that means is that your office staff, even with no knowledge of website programming, can go in and update events, write blog articles, update product listings, or enter the most recent news, all without the assistance of a web programmer.
And there's your fresh content
With a dynamic website, and the ability to have anyone in your company enter new content, even if they know nothing about computer coding, opens the door to endless marketing opportunities.
Add the latest news about your company or your products.
Update product information and prices.
Feature special offers.
Write current blog articles on subjects that will interest your customers or clients.
Provide how-to tips and instructions.
Alert customers to upcoming events.
And much more.
No time to write blog articles or news releases?
Your site might as well be static if you don't take the time to update it and regularly add content. If you don't have the time to write blog articles or news releases, you can always hire a professional copywriter. Just provide a subject and a rough outline and have them put it together for you. (And we do provide that service at Skyhawk Studios!).
Remember, fresh content means better search engine rankings, more website visitors, a lower bounce rate, and more customer engagement.