Ten reasons to choose WordPress for your website
August 26, 2014
/
/

By Jefferson Hawkins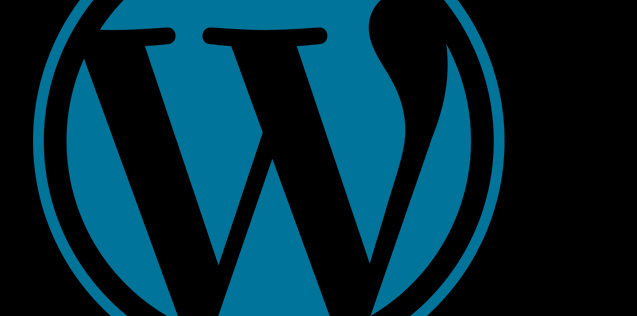 At SkyHawk Studios, we use WordPress exclusively for our client's websites. We wanted to share with you the reasons why we feel it is the best Content Management System (CMS) around.
Sometimes you hear people say "Wordpress – isn't that just for blogs?" Actually, no. While WordPress launched in 2003 as a simple but very effective CMS for blogging purposes, it has evolved over the years into the leading content management system in the world today. It has become a robust, versatile tool that powers an estimated 22% of all websites on the internet, including sites for Samsung, Forbes, CNN, Time Magazine, Sony, Disney, The New York Times, and many more. It is more widely used than Joomla, Drupal, or any other CMS, and there's a reason why.
Here are the ten top reasons we use WordPress for our clients:
Inexpensive: As in – free.WordPress is a free software, which means you are free to download, install and modify it. All you need is a domain and website hosting, and you can get started. And many website hosting companies, such as GoDaddy and Hostgator, offer a free one-click WordPress installation.
WordPress is also open source software, which means the source code of the software is open to anyone to study, modify and adjust. With some "do-it-yourself" website tools like Wix and Squarespace, the source code is hidden and only available to the technical staff of that company. That means that you, the user, are very limited in terms of what you can do. WordPress is free and open to anyone.
Easy to learn: WordPress was originally designed for bloggers – people who were not necessarily programmers and who just wanted to get their content online, as simply and easily as possible. That philosophy has driven WordPress from the start. So despite the many advances in WordPress, it has stayed true to its roots. The user interface (called the "dashboard") is simple, easy to understand and requires no knowledge of code. We have taught clients how to use their website dashboard in a matter of hours.
Maintenance: If you've ever had the experience of having to go back to your web programmer for every little change you need in your website, you know how frustrating that can be. Most business people don't know code, so their website becomes a mysterious "black box" that only the web programmer can deal with. This is the main reason websites go out of date – it seems too difficult or complicated to change them. WordPress solves that with its user-friendly interface. In a few hours, we can show clients or their staff how to edit their content, add content, or even add new pages. That means things like product listings, staff listings, event calendars and so on stay up-to-date with a minimum of time and trouble. And you save the cost of "website maintenance fees."
Features: While staying true to its tradition of simplicity and ease-of-use, WordPress has continued to add features which make adding and editing content even richer and more versatile. You can now create and configure your own menus, add video and audio content, and much more. The default WordPress text editor is WYSIWYG (what-you-see-is-what-you-get), allowing anyone to create content, insert media, change text color, insert links and so on, all without writing code. And many WordPress themes come with their own custom options which allow you to change the color scheme, upload your logo, change the background, create beautiful sliders, and more – all without writing any code. (And for those who do know code, it's easy to go in and edit the code to change color, type, layout, or even create an entire unique theme.)
Responsive: These days, it's important for a website to look right on mobile devices and tablets. Most WordPress themes being developed and released nowadays are responsive, which means that if you view them on a mobile device, the content reorganizes, resizes and stacks so it looks good and is easy to read and navigate through. If your business depends on mobile traffic, this is key. WordPress makes it easy for sites to be mobile-ready.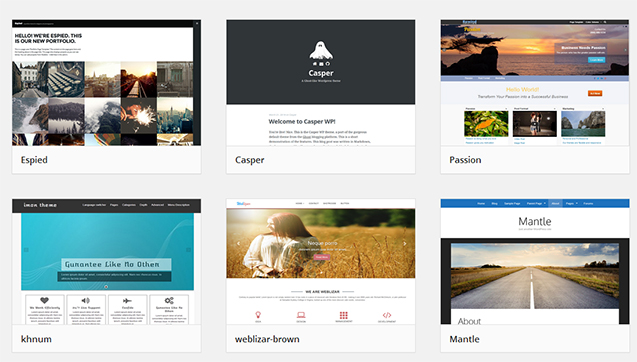 A wealth of themes: Since WordPress is open-source, there are people constantly developing new WordPress themes.A theme is the basic design template of your website.  It dictates the colors, type styles, page layout, and much more.  WordPress comes with a default theme, however there are more than 2600 free themes available that you can easily download and apply to your site right from the dashboard. There are free WordPress themes available for any sort of website – photography, art, design, e-commerce, business, magazine and many more. But even more interesting are the thousands of premium (commercial) themes available. These are available at an average cost of about $50 from sites such as Themeforest and Elegant Themes. Some of these premium themes function like web design construction kits, giving you the ability to create virtually any design you want with a simple drag-and-drop framework.
A wealth of plugins: A plugin is a software module that adds a certain functionality to an existing program. There are more than 32,000 free WordPress plugins which can be downloaded, installed and configured in a matter of minutes, right from the WordPress dashboard. If there is a function you need to add to your WordPress website, chances are someone has developed a plugin to accomplish just that. If you need to add e-commerce functionality to your website, for instance, there are a number of plugins that can accomplish that, including the popular WooCommerce plugin. Plugins can add custom contact forms, social media share buttons, slide shows, custom sliders and much more.
Easy to update: As WordPress is so popular, and as the software is open source, it is constantly being worked on and refined, and new functions being added. You might think that constantly updating WordPress would be a headache, but WordPress makes it simple with a built-in updater that allows you to update WordPress, or your plugins or themes, right from the dashboard. When there is a new version of WordPress available, you are notified by WordPress and can update with the click of a button.
Support community: Since WordPress is the most popular CMS in the world, and since it is open source, there is a huge support community of volunteers who have an interest in growing and maintaining WordPress. Anyone can contribute to WordPress by suggesting improvements, answering support questions, developing themes and plugins. What that means for the user is that if you have any question about WordPress, you can usually find the answer quickly on a number of support forums.
Easy SEO: WordPress is built to be SEO-friendly, using high quality code and the capacity to create search-friendly URLs. But with the addition of plugins, such as the WordPress SEO Plugin by Yoast, you can easily cover the SEO basics such as metatags and XML sitemaps, The Yoast plugin walks you through SEO basics and makes it easy for you to give your site the best chance with search engines.
What has your experience been using WordPress?