The five printed items your business can't do without
January 25, 2016
/
/

By Jefferson Hawkins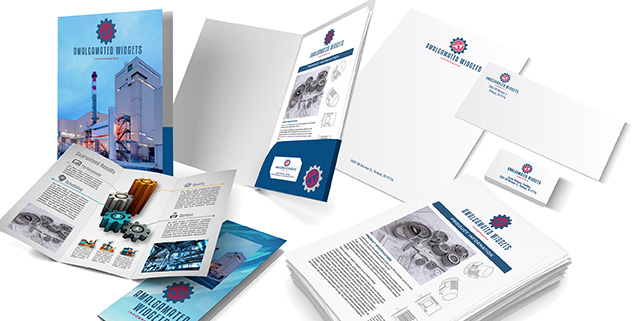 It may seem that all marketing and promotion is online these days. And there's no question that a great website is a company's number one promotional item, and online marketing is becoming more and more vital.
Still, there are certain basic printed items that no company should be without – no matter how small. These are the items that establish your presence and give your potential clients and customers something physical to hold onto and remind them of your company. Here are the items that every business should have: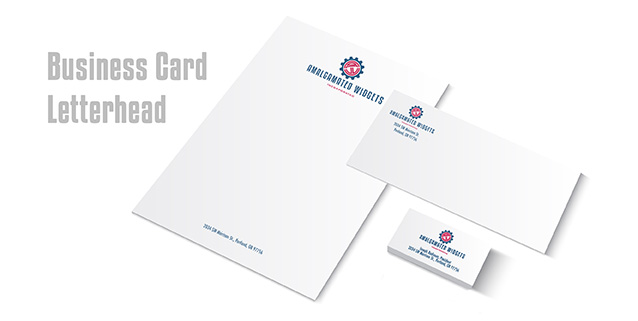 Business cards and letterhead
The first two items are the most important printed items for any business – business cards and letterhead. Once you've got a great logo and have established your branding (the look and feel of your business in terms of graphics, colors, type fonts, etc.), you need to have business cards and letterhead professionally designed and printed. And don't forget your branded envelopes. These things form your company's basic brand identity system.
These are the things that tell potential customers, clients, and investors that you are established, real and professional. Handing out business cards is a time-honored way to establish connections. It gives a person a physical reminder of who you are and what you do. And sending out letters on a professionally designed and printed letterhead further reinforces your company image.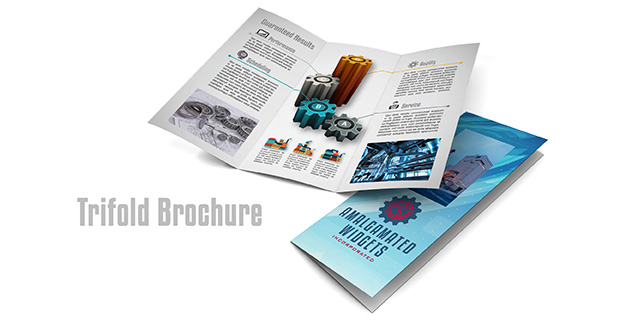 The trifold brochure
The workhorse promotional item for any company is the trifold brochure. Once you've established a business connection, their first question will be "what do you do?" They want to know what products you sell, what services you provide, and how you stand out from your competition. The trifold brochure is a "leave-behind," a physical item you can leave with a prospect to give them a short but informative description of your company.
Feature your company branding, of course, and include photographs of your products, staff, or facilities where possible. Begin with a general brochure describing your company as a whole. Later you can add other brochures for specific products or services. These can be left with prospects, included in letters, put in countertop displays, and many other uses.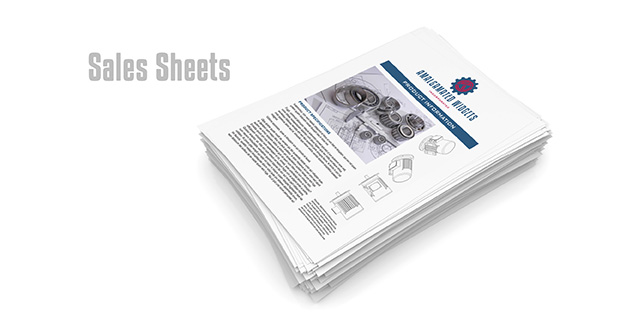 Sales or fact sheets
You should have a sales sheet or fact sheet for every product or service you provide. These can be simple one-sheets with your logo and branding at the top. These should be highly informative nuts-and-bolts fact sheets that include such things as:
A description of the product or service
Complete specifications
How the product is used
Any options such as colors and sizes
The benefits of the product or service
Price
Terms
Cost or quality comparisons to your competition
In other words, anything that a customer would need to know in order to make a purchase decision. These are sheets that you can either send to a prospect or leave with them after a sales meeting.
You can also prepare fact sheets which contain other information about your company, such as a description of the company, the history of the company, your mission statement, key employee contacts, press clippings, client list, or anything else you feel would be beneficial in a sales presentation. Have a standard fact sheet format, with your logo and branding at the top, and you can easily add any information you want.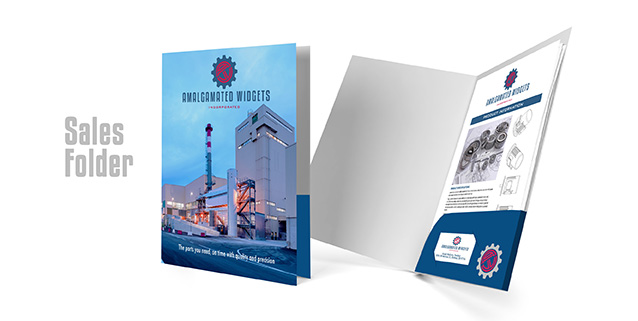 The sales folder
Once you have a number of sales or fact sheets prepared, you don't just want to hand them to a prospect in a wad. That's where the sales folder or presentation folder comes in. This is a large 9″ X 12″ glossy folder, with one or two inside pockets where you can put sales sheets or brochures. Most standard presentation folder formats also have a slot where you can insert your business card. This makes a complete package for the customer, with all of these items contained within it.
The sales folder or presentation folder is a must for any company that has salesmen – or if you go out on sales calls yourself. Prior to going out on the sales call, you can pick and choose which items to include for that particular customer. This makes your presentation highly customizable. It's another "leave-behind" item to remind customers of your company and products.
And after that?
Once you've got these basic items printed, what's next? A catalog? Posters? A trade show booth? You'll know which items you need – or your salesmen will tell you. But take care of the above items first.
What printed items have you found to be vital for your business?