What I learned on my journey through the SEO labyrinth
November 30, 2015
/
/

By Jefferson Hawkins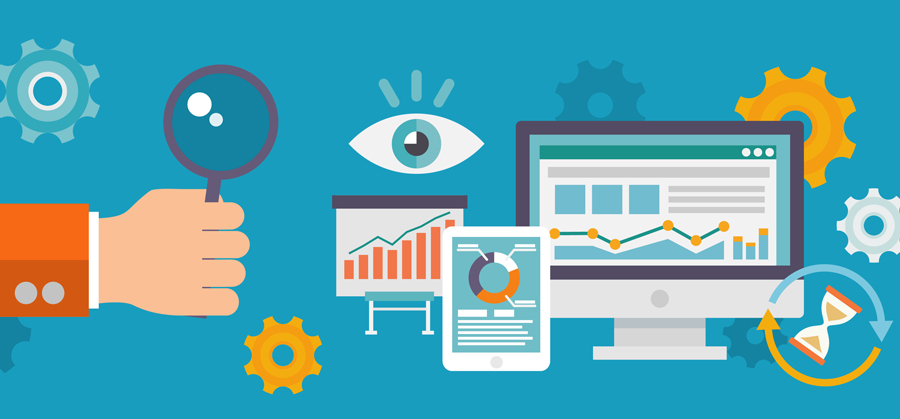 It all started with a simple enough question: How can I improve Google page rank for my website (and for my clients' websites)? It's a question I often get asked, and it's one that every small business worries about.
An easy solution would be to hire an SEO expert. And maybe that would be a good solution if one had the budget for it. But you'd have to find a good, credible one. And the problem is, the SEO field has historically been rife with scams, con artists, high priests and gurus who claim to have the inside track on Google algorithms and know how to "game the system." Their bag of tricks can include such things as keyword stuffing, cloaking, or link schemes that can actually get you banned from Google!
Besides, I like to understand what I'm dealing with. Even if I'm going to hire someone to optimize my website, I'd like to understand some basic principles so I can recognize a con and know when I'm getting good value.
So I went down the rabbit hole. Into the labyrinth. Read every article I could get my hands on, went to dozens of seminars. Tried to figure out for myself what was important, what was real, what was actually going to make an honest difference.
And after a couple of years of this, here's my takeaway. Hopefully these points can help other small business owners navigate the SEO world:
There's no silver bullet. There's no easy way to get to page one of Google search results. It takes hard work, time and patience to improve your search standing. Companies who promise to "get you on the front page of Google search right away" are blowing smoke. No one can guarantee that. Companies that promise instant results are also pulling your leg. SEO takes time, careful planning, and lots of work. Don't fall for all of those "secret strategies" and "inside information" – that's just another way of saying "con game." And as for those services that promise to "submit your site to thousands of search engines" – why bother? The top three search engines account for 90% of all search traffic and Google alone is 70%.
Content is king. This is the single most important thing you can do to improve your site's rankings. People will visit your site if you give them a reason to. Write clear, information-rich content that really describes what you do and what you provide. Give them copy that answers their questions. If you concentrate on optimizing your site for people, you'll go a long way towards optimizing for search. After all, it's people who are doing the searching! After I'd been attending a series of SEO seminars for a while, it became clear that the most important factor in SEO was content, and I ended up giving a talk on old-time copywriting basics – things like promoting benefits, not features, and talking about the customer, not the company.
Length of content. The "long copy vs. short copy" debate has been raging for decades. The internet has again verified what good copywriters knew all along – long copy sells. Too many sites settle for a quick blurb on their home page, and fail to really take the time to describe their company's products and services adequately. A key cause of low click-through rates is when visitors can't find what they are looking for or don't get their questions answered. From an SEO point of view, long copy gives you the opportunity to include key search terms used by potential customers. Long copy ranks better in Google's search results, and encourages viewer engagement and sharing.
Build links with content, not with tricks. Link building scams have been a mainstay of SEO, unfortunately. But Google has gotten pretty good at recognizing fake links. You build good, solid links with good content. People link to your content because the find it valuable and want to share it. This is a good reason to have a blog on your website, by the way. Use your experience and expertise to constantly provide new content that will be of value to your customers and potential customers. Anyone linking to your blog article is linking to your website. There are some great tips for good link-building content here. And yes, I linked to his site because of his great, useful content.
Optimize your site for mobile. As more and more people are searching the web from their smartphones and tablets, it's important to have a site that looks good on any device. This is why Responsive Web Design (RWD) has become so popular. With RWD, the site can detect which device it is being viewed on and automatically reformat itself to fit that device. And Google loves responsive sites. So much so that it will give priority to responsive sites for web searches that are done on a mobile device!
Use the right keywords. Keywords is a huge subject in itself. Keywords are those main terms that people use when searching for a specific thing on the internet, like "movies" or "restaurants." A keyword can be more than one word, like "action movies" or "Indian restaurants." Long keyword phrases that are very specific, like "Indian restaurants in Boise Idaho" are called "long tail keywords." You can work out keywords for your website by figuring out the words people will most commonly use to search for the products or services you offer. If you have a hair salon, people might search for "hairdresser," "hair coloring," "haircut," "barber shop," and so on. And be sure to use applicable long tail keyword phrases like "hair salon in Cupertino California." Obviously, you'll rank higher on very specific long tail keyword phrases. Google's Keyword Planner is a good research tool. Use your main keywords not only in your page content, but also in page titles and page urls where possible. But always remember that above all you are writing for people. Make sure your copy is not awkward or confusing because of the added keywords. Use them where it is natural, flows easily and helps the communication.
Write good title tags and page meta descriptions. The title tag and the page meta description are what Google (or any search engine) usually shows on the search engine results page. These are important for click-through. These elements are hidden in the code for your website, and can be added or edited by your web programmer. If you have a WordPress site, there is an excellent plugin called Yoast SEO for WordPress which allows you to create and edit your own title tags and meta descriptions and see how they will look on a search engine page. It is the page title and description on a search results page that will entice people to actually click on that link and go to your website. The title tag is supposed to be a concise and accurate description of what is on that page. It should contain your main keyword for that page, as well as your company name. It should be no longer that 55 characters – Google will cut it off after that. The meta description is the text that appears under the title in the search results. This should be no more than 150 characters and should be a concise and compelling ad for that page. Give readers a reason to click on it and go to your site.
Use Google Webmaster Tools. Google Webmaster Tools is a valuable tool that can help you to see your website as Google sees it. You can sign up using your Google account (or create a Google account). There are tutorials on the site which can show you how to get the most use out of the tools they provide. Once you've established your account, add your website to the account. You will be asked to verify your ownership of the website. Here are Google's instructions as to how to verify your site and add a sitemap. Once you have set up your Webmaster Tools, you will be able to monitor and adjust your site for better results.
Keep at it. As I mentioned at the beginning, SEO is not a quick fix or a one-shot wonder. It's something you have to keep reviewing and working over. Monitor your site and your search results. Keep thinking about and analyzing your keywords. Keep refining and improving your page content. Add new, relevant content through blog articles. And it will become easier and easier for people to find your site.
What SEO lessons have you learned?