Why You Should Have a Business Blog
July 28, 2016
/
/

By Jefferson Hawkins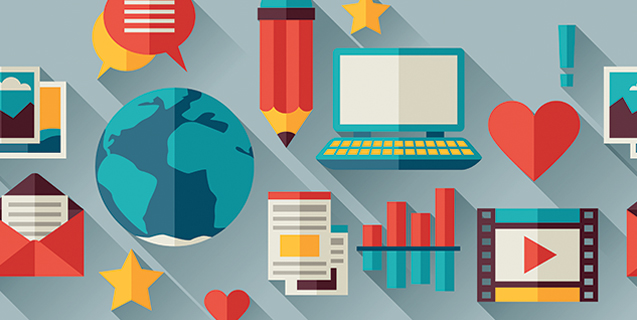 "I'm too busy running my business. I don't have time to blog."
I hear that all the time from business owners, particularly of  small and medium-sized businesses. They're already flat-out handling the everyday concerns of their business, and blogging just seems like an unnecessary hassle, a frivolity.
But here are some reasons why you might re-think starting a business blog.
1. It drives more traffic to your website. This is the top practical reason to start a blog. It increases your website traffic. But to do this, remember that it has to be part of your website. It's easy to add a blog to your website, particularly if you are using WordPress as your content management system.
Search engines love a site that has lots of valuable content. But your website is typically just five to ten pages. How often do you update or change those pages? Not often, right? How often do you add new content to your site?
Well, every blog post adds a new indexed page to your website. And, if you write about subjects that are of interest to your potential customers, you're constantly adding new, keyword-rich content. And that means you have more opportunities to show up in an organic search. New content also signals Google and other search engines that your website is active and should be checked frequently for new content.
If readers like what they read on your blog, they are already right there on your website, with your full website navigation right there at the top of the page, ready to click on.
2. It helps you connect on social media. What about Facebook? Twitter? LinkedIn? Your blog articles provide fodder for all of your social media outlets. Use your blog as the central content hub, then link to your blog from all of your other social media. That way, all of your social media efforts are driving traffic to your website.
3. It helps you convert web traffic into sales. Prospects who have been reading your blog posts will enter the sales process more educated in your company and what you offer. They will have many of their questions already answered. They will come into the sales conversation with a greater level of trust. And sales people can refer to your archive of blog posts to explain things or answer questions.
4. It gives you a voice as an expert in your industry. A blog gives you the opportunity to position yourself as an expert in your field. If you run a car repair shop, for instance, write articles on proper car care and troubleshooting. If you have a garden center, write articles about types of plants and the best time to plant them. This helps to establish you as an authority and generates more traffic and interest. It creates confidence in you and your company.
5. It establishes two-way communication with your customers and potential customers. Comments on your blog posts are an excellent source of information and prospects. You can find out what people think on a specific subject, and the questions or issues that they have.
6. It helps you stay sharp and on top of the latest trends. Writing regular blog articles forces you to keep up with the latest news, trends and developments in your field, so you can write about them. It keeps you sharp, involved and ahead of the curve.
7. It helps you learn how to compose your thoughts and explain things. Writing a blog article hones your skills as a communicator. You develop the ability to explain your business and your services in a clear and compelling way. And that helps with sales and customer relations.
8. It's a cost-effective investment. It costs nothing to run a blog. Yet every blog post adds content and interest over the long term. Once a blog post has created initial interest, it now ranks on search engines. That means that you can still get interest and traffic weeks, months or even years after the initial posting. Blog posts create cumulative interest.
9. It's fun. Yes, you just might find, once you get into it, that blogging is enjoyable, stimulating and inspiring.
What has your experience been with business blogging?