Pros and Cons: should I build my own website?
January 29, 2014
/
/

By Jefferson Hawkins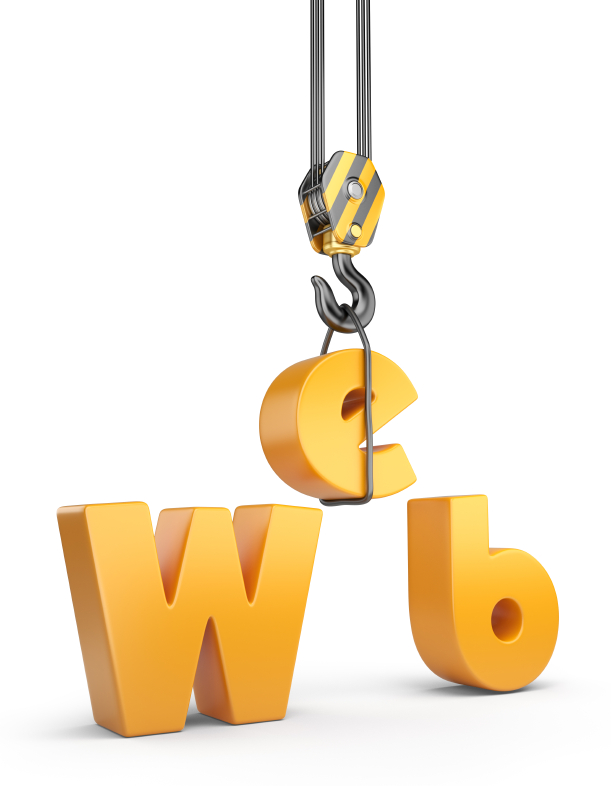 I'm sure you've seen the ads – "build your own website in minutes." Website DIY (do-it- yourself) services offer you a wide range of professional designs you can use for free or at a low cost. All you have to do is plug in your information using a simple drag-and-drop interface, and you can have a business website online in minutes. It sounds great – and it is a good service if you are just starting out, have no budget, and want to get online fast.
But is it the best solution?
It's kind of like choosing a place to have lunch. If you don't have much money or time, then a fast-food joint might be the best solution. But you certainly wouldn't take a client there!
Here's a fast summary of the pros and cons of these "build your own website" services:
Pros:
Cost: If budget constraints are holding you back from getting online and having a website, then this can be a good temporary solution. Do-it-yourself website-builder software costs you little or nothing, if you buy their hosting package.
Speed: Using one of these pre-made designs, you can get up and running in minutes, or at least within a few hours. If you're a startup business and need to get a fast web presence, this will get you online fast.
Looks: DIY website companies usually have a wide variety of professional web designs. These are normally very nicely put together and give your website a polished look right out of the box.
Ease: Their "drag-and-drop" interface lets you easily enter your own content. And you can see what it's going to look like as you go – what you see is what you get.
Basic functionality: Your basic boilerplate website functionality is built in – things like standard pages, navigation, contact form, and, depending on the website design chosen, may include things like a slide show or even basic e-commerce.
Cons:
Not unique: Your website will look like a lot of other websites out there. Even if you plug in your logo, it will still have a sort of generic look that will not communicate what makes your company unique. It will do little towards establishing your brand identity. These same designs are used by many people.
Limited customization: While you do have customization options, such as changing the colors, inserting your logo, and inserting your own photos to replace their default photos, any significant customization will likely require a knowledge of web programming, image editing and website building tools. Custom images or lengthy content can sometimes stretch or "break" the template. Their designs are proprietary, which means that only their own programmers have access to the "inner workings," unlike WordPress and other Content Management Systems, where the design templates are "open source" and can be freely modified by a web programmer.
No Search Engine Optimization: If you use one of these DIY sites, you're pretty much on your own when it comes to SEO. SEO tools are limited or nonexistent. And some templates are even created in Flash, which is not SEO-friendly or easy to edit.
Limited scalability: As your business grows, you want your website to grow with you. You may want to add content, pages, and functionality such as e-commerce. DIY sites have very limited capability and adaptability. And with many of these sites – something they don't mention – you can't switch design templates. Once you choose a design, you're stuck with it.
Limited functionality: With many of these DIY sites, it is not possible to incorporate a blog. There also may be limits on inserting video or other content. When choosing a design, you have to make sure it includes all of the functions you will need on your website.
Limited integration: These proprietary DIY websites are not compatible with WordPress or any other Content Management System. You cannot export a DIY site to WordPress.
You're tied to your hosting: Another thing not mentioned is that these DIY sites are not moveable. If you build your site within a particular hosting environment using their proprietary tools, you can't export the site to another hosting. If you decide to move your site in the future, you will have to rebuild it from scratch.
If you can live with these limitations, and you need to get a site up quickly and cheaply, then a "build your own website" service could be a solution. But if you want a website that uniquely presents your company image, has all the functionality you need, and is easily expanded and adapted to your growing business, then a custom site is probably the better choice.
And if you are concerned about having your website under your control, insist that your web designer use a Content Management System that gives you all of the user-friendly back-end tools to manage your own website.