How much should a website cost?
March 3, 2016
/
/

By Jefferson Hawkins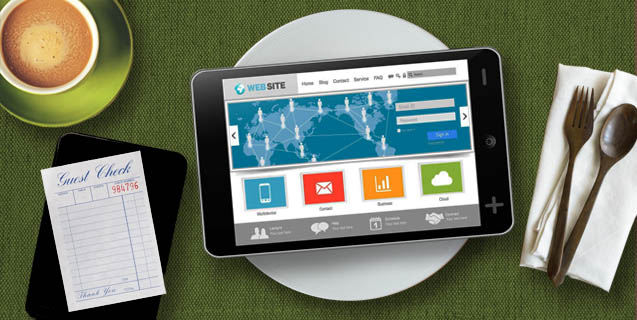 Asking "how much should a website cost?" is a bit like asking "how much should dinner cost?" It depends on where you go, and what you order.
If you don't have much money and just need to fill your belly, you might just go to a fast food joint and get a burger for $4.00. Or open a can of soup at home.
But if you want to impress a date – or a client – you'd go to a decent restaurant and you could spend $80.00 or more. And even that depends on what you order – appetizers? Dessert? Drinks?
Companies are sometimes baffled that website quotes can vary so greatly. One firm might do a website for a few thousand dollars, another might charge tens of thousands. And your nephew might agree to put it together for a few hundred. So what's the difference?
Where you go
Website designers have vastly different levels of skill and experience. Is your web designer a short-order cook, or a five-star chef?
At the most basic level, you have someone who can code. They can cobble a website together that functions, but they have no background or experience with graphic design or marketing. They have no knowledge of the design principles that make a website effective, or the marketing basics that help your website drive business into your firm.
Effective interface design requires a good solid background in graphic design – such things as competent use of color and color harmony, balance, and directing the viewer's attention. For more information on these subjects, read these articles: How to Effectively Design Your Website for Your Target Market and Seven Simple Web Design Tips that can Lower Your Bounce Rate.
Does your web designer have a background in copywriting? SEO experts agree that the most important factor in search engine results is quality content. And that's more than just putting words on paper. You have to take into account your audience, your competition, your unique benefits, and much more. See our articles What? You Mean I Have to Write the Copy Too? and Seven Ways to Improve your Website Content.
Does your web designer have a background in marketing? Can they create a website that is actually designed to drive business in to your company? Do they know about target markets. branding, SEO, web analytics. web conversion, calls-to-action? Read the article Seven Things your Web Designer Needs to Understand about your Business.
What you order
Are you ordering just the entrée, or do you want a five-course meal? And will you have wine with that? The cost of your website will depend on what you need. Here are some of the things on the menu:
How many pages is your website? A simple 4 or 5 page informational site is very different from a 40 or 50 page site. Each additional page can add $50.00 to $200.00 to your final price.
Do you need a responsive web design that will smoothly adjust to any device, such as smartphones and tablets? See What is Responsive Web Design and Why you Might Need It.
Do you need a Content Management System so that you can easily maintain your website yourself, without any knowledge of code or expensive hourly maintenance fees? Read How to Get your Website Back Under your Control.
Do you need e-commerce functionality, such as a shopping cart, checkout and payment gateway?
Do you require gated content that is only accessible to people who sign in with a password?
Do you need a blog?
Do you need mutimedia elements on your site such as slide shows or embedded video?
Do you already have the graphic content for your site (logos, photographs, graphics) or do you need this content to be created or found?
Do you already have the copy (written content) for your site, or does this need to be written or edited?
Do you need a contact form?
Do you need a newsletter signup form, and does this need to link to an e-mail marketing firm such as Constant Contact or MailChimp?
Do you need instructions, documentation and training on how to maintain and edit site content?
Do you need a new logo and branding?
Do you need social media integration or news feeds?
Do you need a photo gallery?
All of these things and more will determine the final cost of the website.
An Investment
Your website is an investment in the future of your company. As with any business decision, it's important to balance quality and cost. For better or for worse, you're going to be stuck with your website for a while, so it's worthwhile to consider all of the above factors when planning your website.
After all, you wouldn't take your clients to a fast food joint for dinner.
For some additional viewpoints on website cost, here are some useful links:
Techwyse: How Much Should I Pay for a Website?
Executionists: How Much Does a Website Cost?